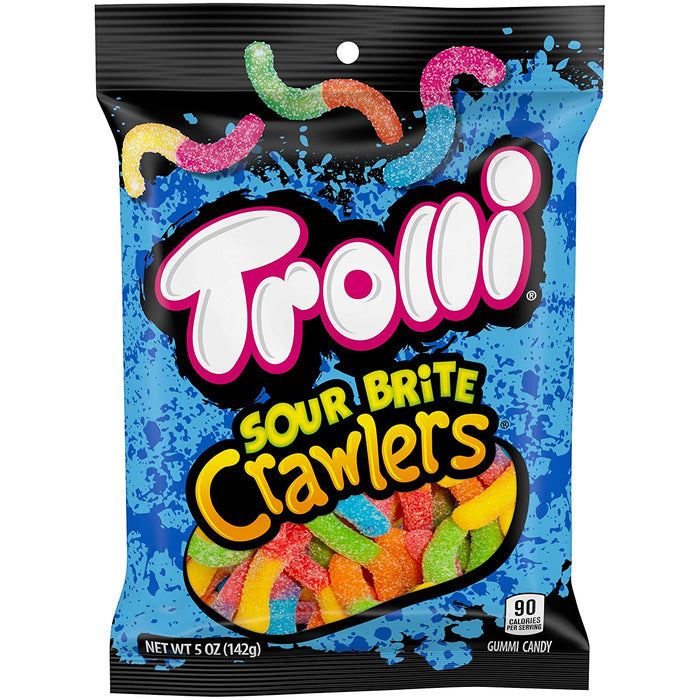 Trolli, Sour Brite Crawlers, 5.0 oz. Peg Bag (1 Count)
Both kids and adults favor Sour Brite Crawlers with their neon colors and stretchy texture. And of course their sour sugar coating makes them even more desirable. You don't have to share if you don't want to but aren't these best when eaten with someone else? We think gummi worms are a fun candy store classic. Dig into a bag of Trolli gummi worms and chew away! 
Ingredients: Corn Syrup, Sugar, Gelatin, Fumaric Acid, Lactic Acid, Citric Acid, Sodium Lactate, Calcium Lactate, Titanium Dioxide [Color], Natural and Artificial Flavor, Yellow 5, Red 40, Yellow 6, Blue 1.