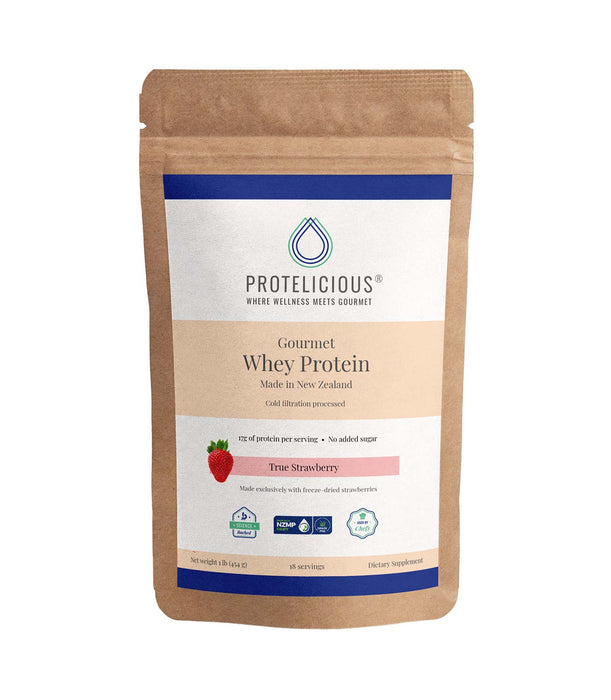 Protelicious True Strawberry Gourmet Whey Protein, 1 lb. Pouch
Crafted from New Zealand's finest grass-fed cows, our protein powder supports bone and muscle structure while offering additional health benefits.
Indulge in the tantalizing taste of our whey protein powder infused with real freeze-dried strawberries and just a hint of sweetness. Beyond protein benefits, it boasts antioxidants and anti-inflammatory properties, promoting overall well-being. We prioritize excellence, sourcing additive-free whey protein from New Zealand's pristine pastures. Customize your shakes and smoothies with our versatile powder. Protelicious is your ultimate companion on your health journey. Trust in our premium True Strawberry whey protein powder for a stronger, healthier you.