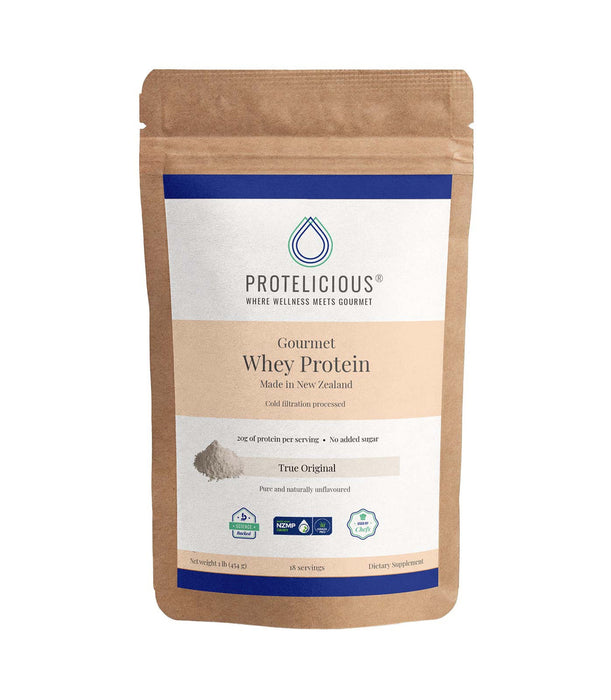 Protelicious True Original Gourmet Whey Protein, 1 lb. Pouch
Elevate your health and nourish your body with Protelicious, the gourmet whey protein that prioritizes your well-being.
Our True Original Gourmet Whey Protein from grass-fed cows is perfect for those seeking flexibility when wanting to add more protein to their diet. From inventing your own smoothies or adding to your breakfast cereal, to blending into chilled soups or creating high protein desserts, our True Original Gourmet Whey is truly our most versatile flavor option. You get the same high-quality grass fed whey protein without compromising on taste!