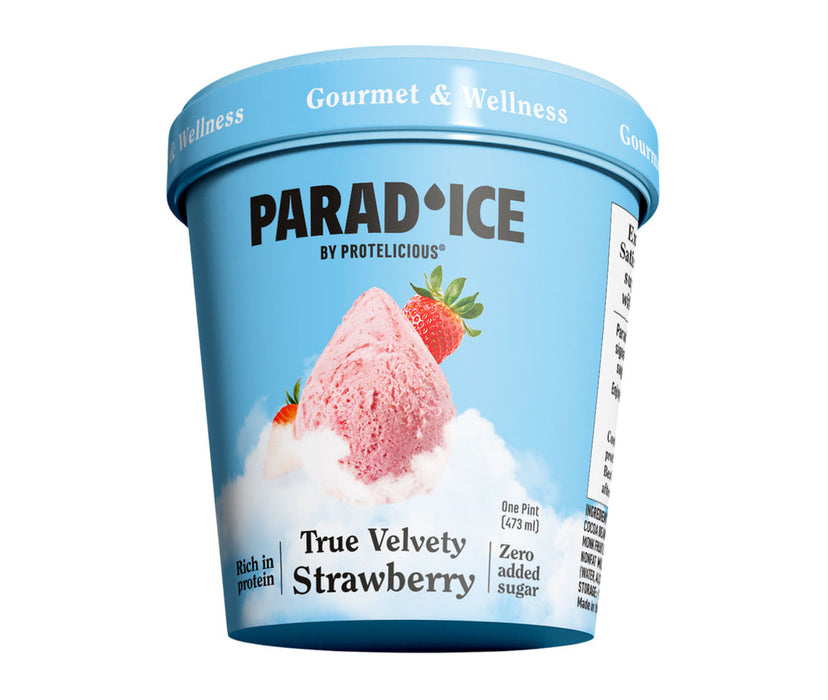 PARAD'ICE True Velvety Strawberry Ice Cream, 10.23 oz. 8 Pints
Indulge in our heavenly Gourmet Protein and Strawberry Ice Cream. Immerse yourself in luscious Oregon strawberry flavors, leaving you energized and satisfied. Each spoonful delivers an unmatched taste experience, blending handpicked Oregon strawberries and velvety New York-sourced milk and cream.
Our ice cream features high-quality protein from New Zealand grass-fed cows, complementing the flavors perfectly. Enjoy 9g of protein per serving, supporting muscle growth, increasing satiety, and curbing sugar cravings. Treat yourself to a delightful ice cream experience that nourishes your body and satisfies your cravings. Embrace gourmet indulgence and nutritional goodness with our Gourmet Protein and Strawberry Ice Cream.