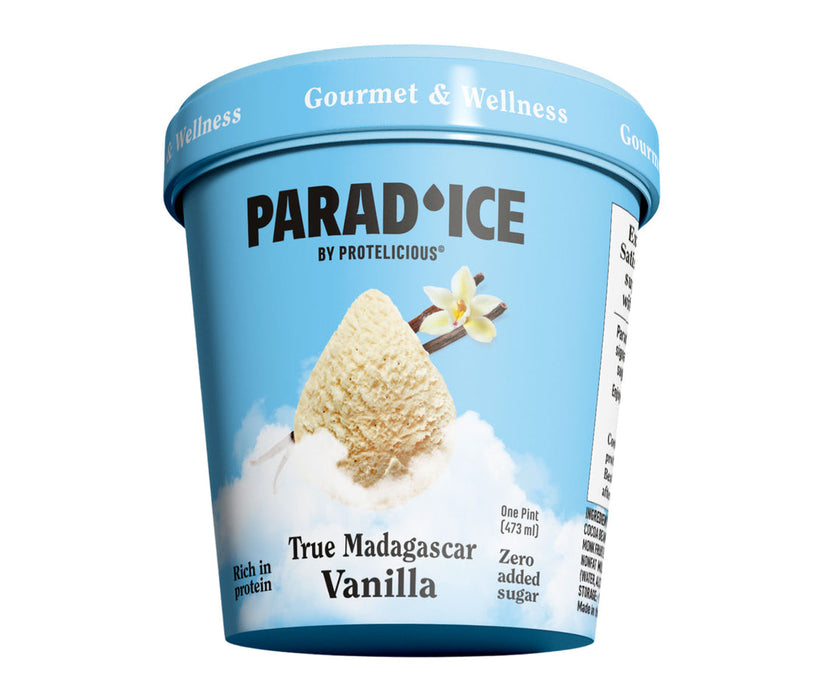 PARAD'ICE True Madagascar Vanilla Ice Cream, 10.23 oz. 8 Pints
Experience gourmet delight with our Gourmet Protein and Vanilla Ice Cream. Immerse yourself in rich Madagascar vanilla flavors that leave you energized and satisfied.
We pride ourselves on using only the finest ingredients to create an unrivaled taste experience. Our creamy classic is elevated by the addition of mild and creamy Whey Protein sourced from New Zealand grass-fed cows. It's not only delicious but also low carb and keto friendly. Indulge in a guilt-free treat that supports muscle growth, increases satiety, and reduces sugar cravings.
Treat yourself to a truly exquisite ice cream experience that nourishes your body and delights your senses. Enjoy the best of both worlds with our Gourmet Protein and Vanilla Ice Cream