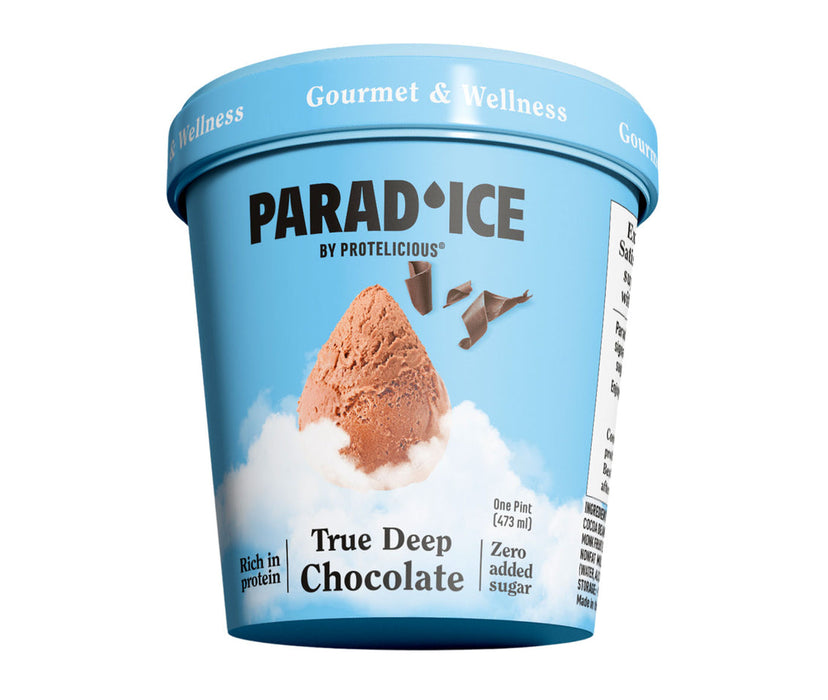 PARAD'ICE True Deep Chocolate Ice Cream, 10.23 oz. 8 Pints
Our delicious True Deep Chocolate ice cream is an indulgent treat that will satisfy your cravings and will leave you feeling better than you did before. With our signature Protelicious whey, you can look out for your health while indulging in a delicious decadent desert.
We source Valrhona Chocolate from France, the highest quality whey protein from grass fed cows in New Zealand, our cream base comes from a farm in upstate New York, and it's all brought together at a plant just 20 minutes away from the farm!
Our magic ingredient in every Parad'ice pint, is 27g of premium Protelicious whey concentrate provides unmatched health benefits.