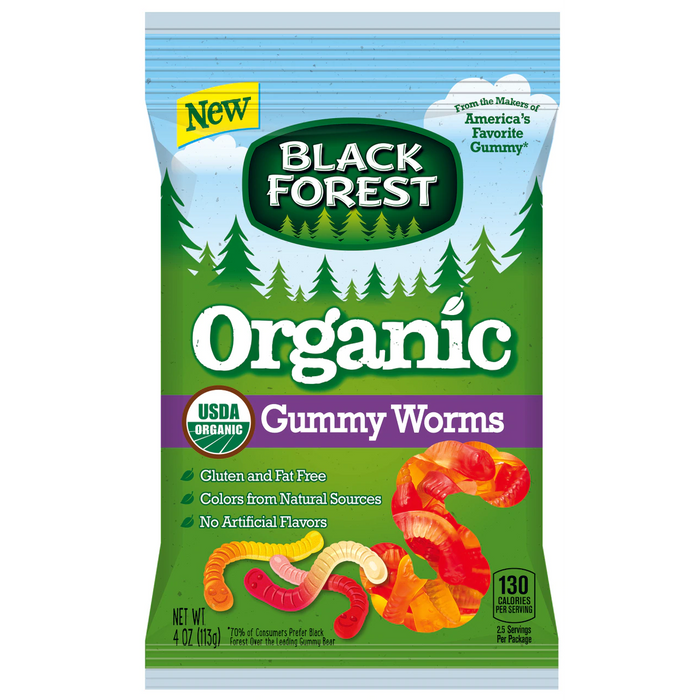 Black Forest Organic Gummy Worms 4.0 Oz (1 Count)
Even if worms make you feel squirmy, Black Forest Organic Gummy Worms promise to give you peace of mind with ingredients you recognize like organic tapioca syrup, lemon juice concentrate, and carrot juice concentrate.
Ingredients:  
Organic Tapioca Syrup, Organic Cane Sugar, Gelatin, Organic Lemon Juice Concentrate, Organic Tapioca Starch, Organic Potato Starch, Agar, Colors (Black Carrot Juice, Blackcurrant Juice, Turmeric, Carrot Juice, Purple Sweet Potato Juice, Cherry Juice, Radish Juice), Citric Acid, Organic Sunflower Oil*, Natural Flavors, Organic Carnauba Wax*. *Adds a trivial amount of fat.